She was discovered in this store and has become very popular for her gesture 🤗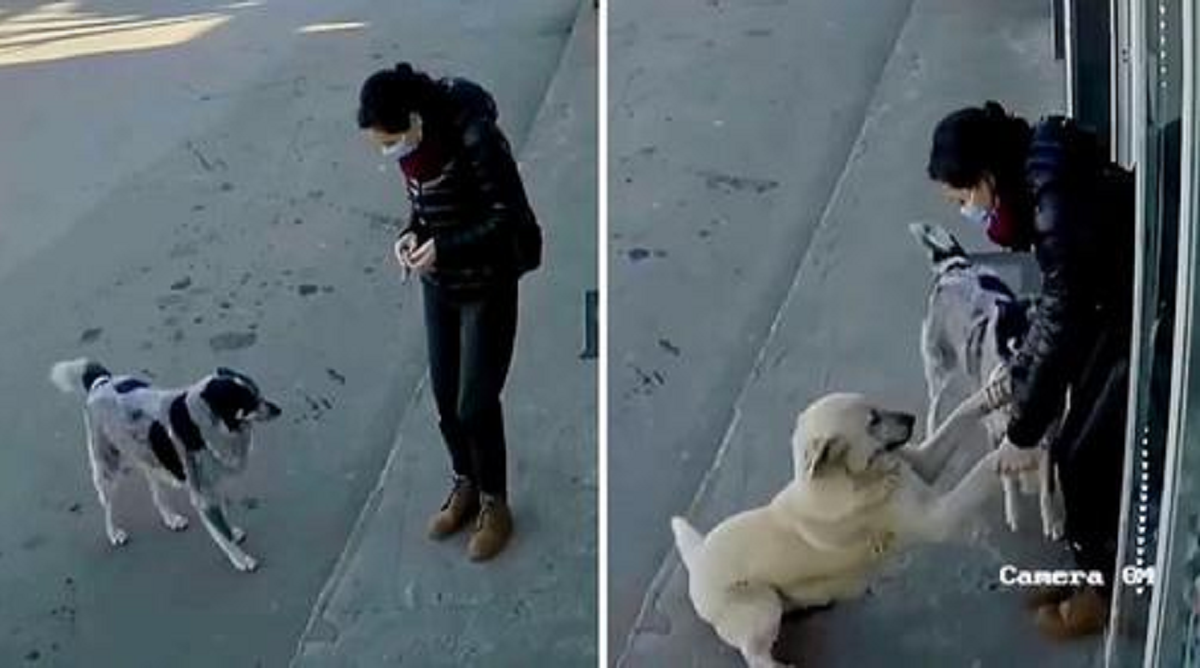 If there is a problem that many of us in the world would like to end, that is that of stray dogs. And we would like to end everyone having a home where they are loved. But unfortunately, and no matter how many help, the problem does not seem to end and many are still alone in the streets, struggling to survive. But that's where we can do something. Giving them some food when we find them will show that we care about them and it will surely be a great relief for them.
Well, there is a person like this who has been recorded in the nation of Georgia. Where a surveillance camera has repeatedly recorded a woman. And that she greets the stray dogs that lie outside the business.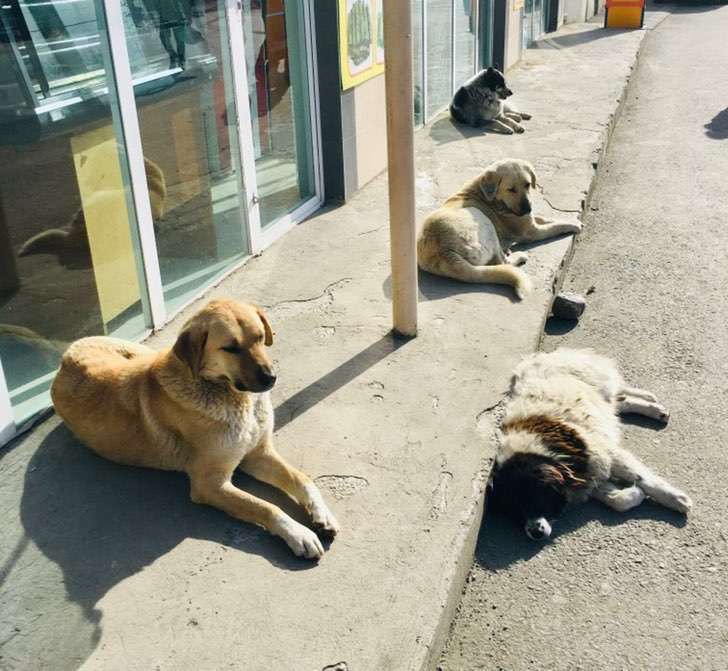 Although this device had been installed to prevent theft, but it has served to see the goodness that is in the hearts of some humans. And it is that this office building is home to many stray dogs. But it seems that they are there is no coincidence. Since it has been a space in which they are respected and loved.
All thanks to young Nino Tabatadze, who has ensured that the local animals have the best life possible. Even though they can't give them a space in their house. "I give them food and water, I became friends with them," she commented. As if it were something simple, but in truth it is a gesture that many of us are grateful for.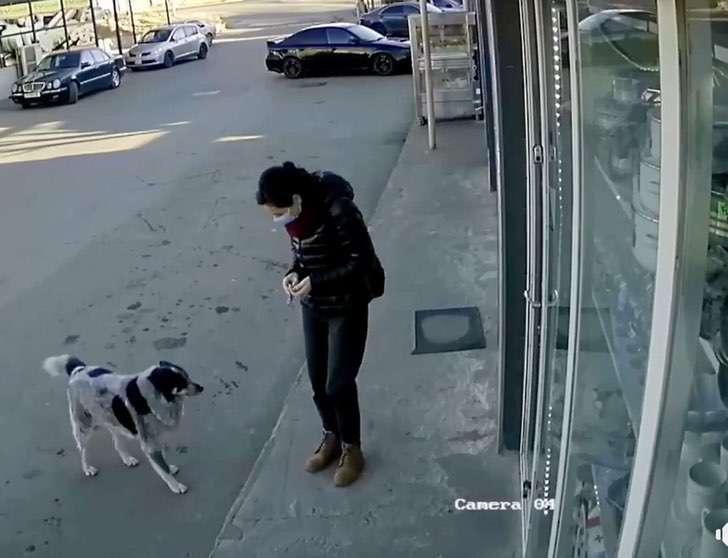 It could be said that she has shown them that they are important beings. Many people walk past these dogs, but she is the one who gives them love and tenderness. It could be said that the recorded video is just one of the moments that they have all shared together. Since they have formed a wonderful bond, something that we should emulate everywhere.
Best of all, these animals are grateful and show great loyalty to her, they understand how important she has been in her life. "Friendship with them brings me great happiness," she says about sharing with them and no wonder, they really get excited when they see her arrive.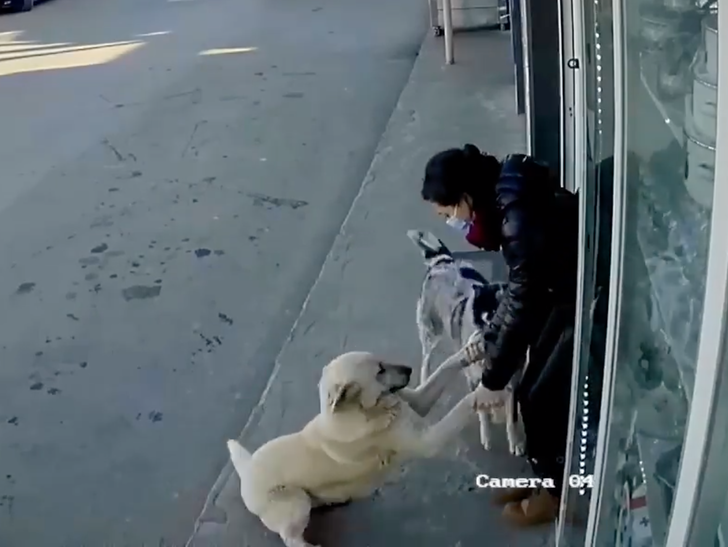 Although they live on the street, they are beings with feelings and who deserve respect. So we hope this is an example of what we could do. Water and food are enough to make a living being happy. No matter where you are in the world, they are never a bother.
Below you can see the video that the security cameras captured of this woman petting stray animals:
Share this story with her friends and family. So that they take the example of this woman to help, even if it is giving importance, to stray animals.