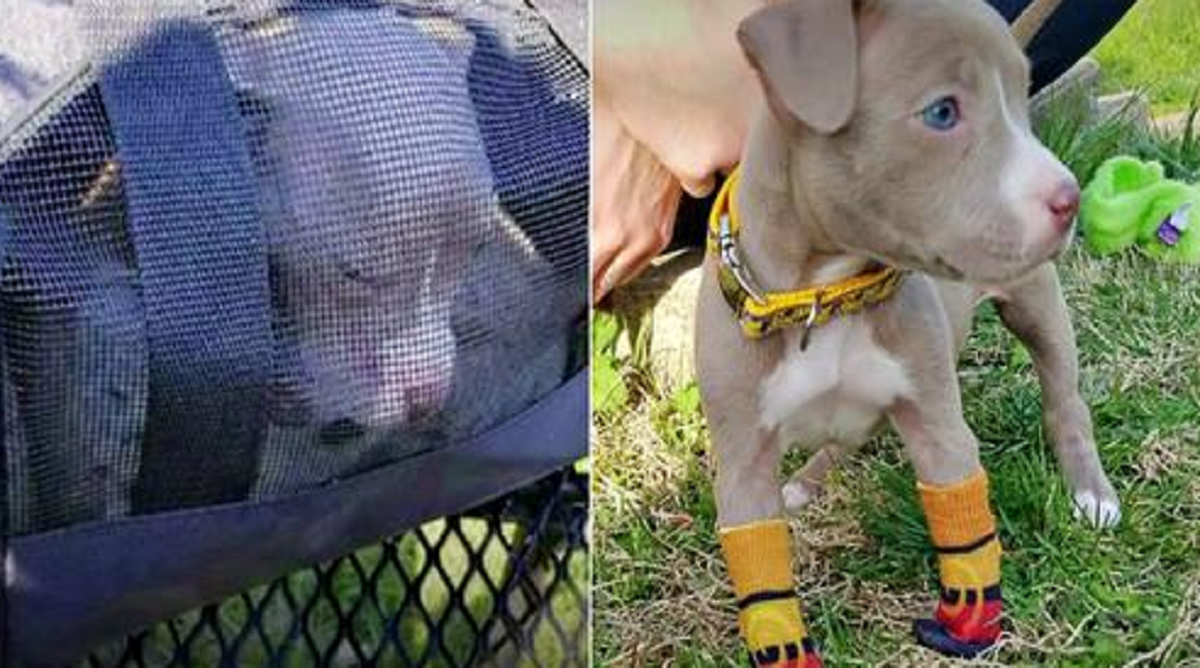 When she was finally held, she let out a huge sigh of relief.
A Pit Bull puppy was born without her front paws and cruelly abandoned by her owner in a duffel bag on top of a garbage can in the woods. Fortunately, rescuers found her and quickly took her to the vet for much-needed medical attention.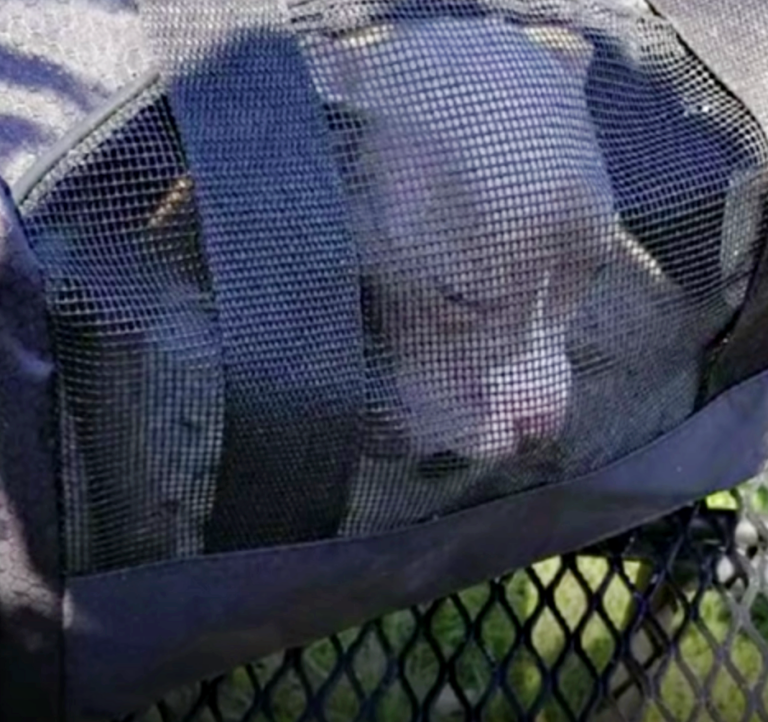 The rescue group reached out to Emily, who became one of the volunteers and fell in love with the little pup named Freya. Freya also seemed to know that she belonged in Emily's arms and sighed in relief when she held her.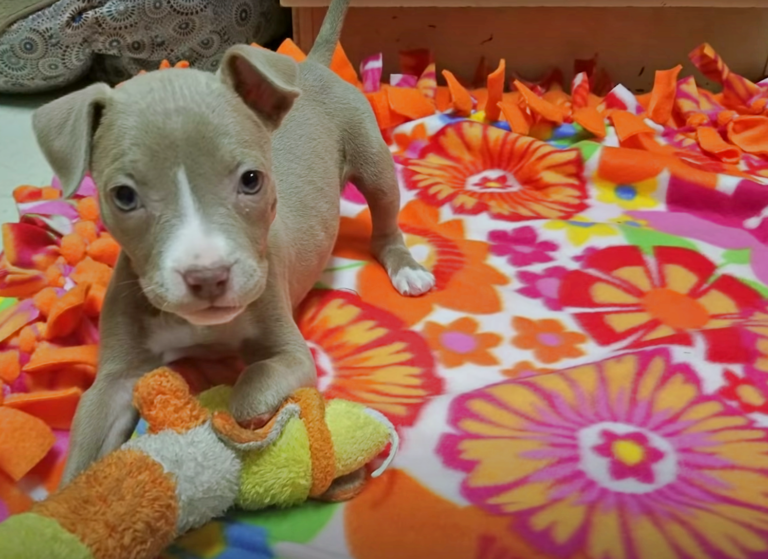 Emily made her home "Freya friendly," covering it with soft surfaces for the pup to play on and even getting her socks to protect her paw nubs, which had sores on them.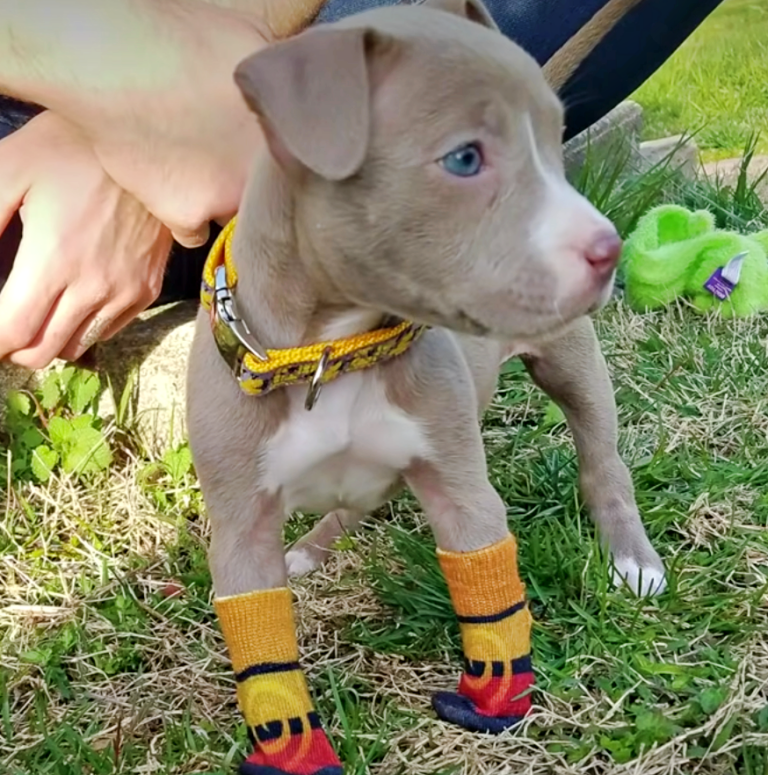 While Freya is missing her front paws, she's still the most energetic little girl! She loves her human siblings and plays with them with all her puppy might! It's amazing to see what this tenacious dog can do.
Her tenacity and spirit are truly inspiring, and her heartwarming story can be seen in the video below.
Please 'SHARE' to pass on this story to a friend or family member