The happiness that he gave off when adopting him is unmatched 🤗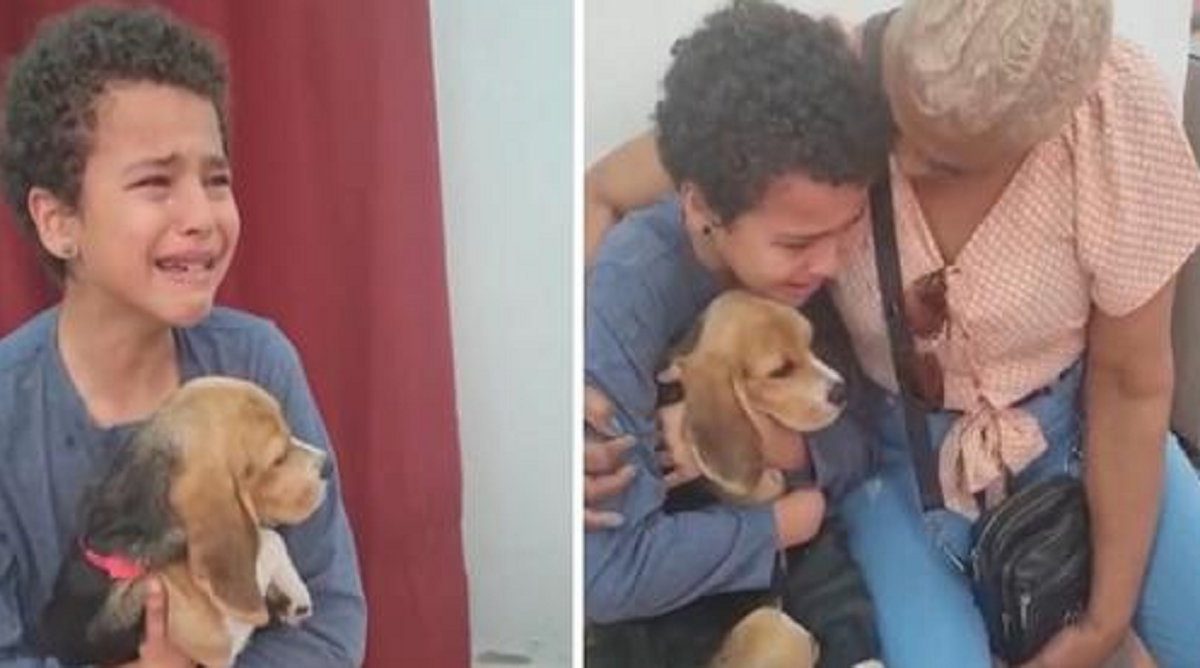 Many children wish that Santa Claus would bring them a bunch of toys for Christmas. Others just want their parents to give them a state-of-the-art computer or mobile phone. But, Lóren was not interested in any of that. He just wanted a pet to give him love and take care of day by day.
Kyara and her little son, Lóren, live in Santo André, a town in Brazil. The mother usually shares activities in the afternoon with her offspring to make her days more entertaining. So one morning she proposed to the young man to go to a dog shelter near her home. The mother's main idea was only for her son to see the animals and caress them for a while.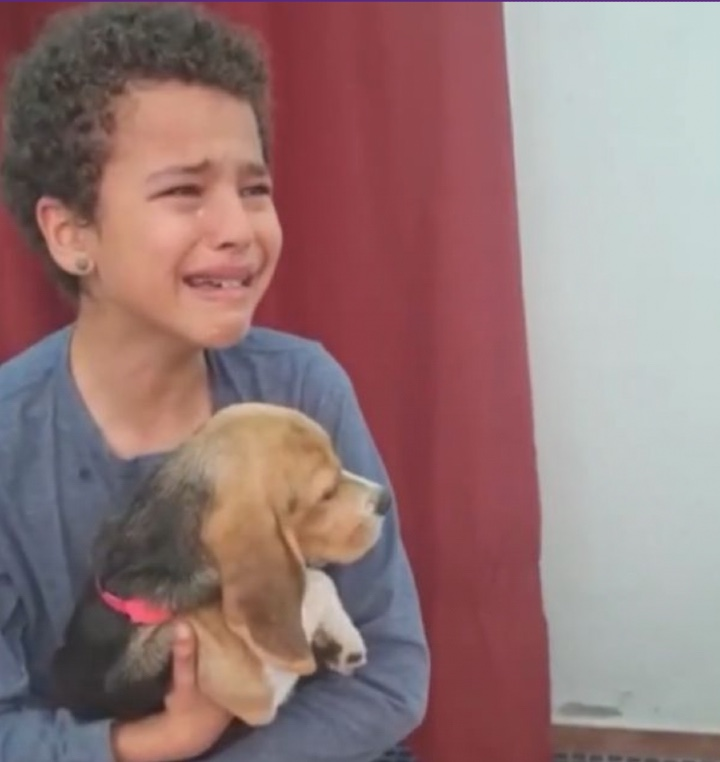 In fact, she warned him that under no circumstances would they take one home, since she did not have time to take care of it. Even so, when they arrived at the foundation, Lóren became attached to an abandoned Beagle puppy, which he did not stop hugging, nor did the puppy give love to the child.
After seeing that scene, Kyara decided that they would adopt the dog. But she surprised her son in a "dramatic" way so that he would not suspect anything. Days after that first meeting, Lóren returned to the shelter with his mother. It was there that he met the Beagle again and ran to hug him.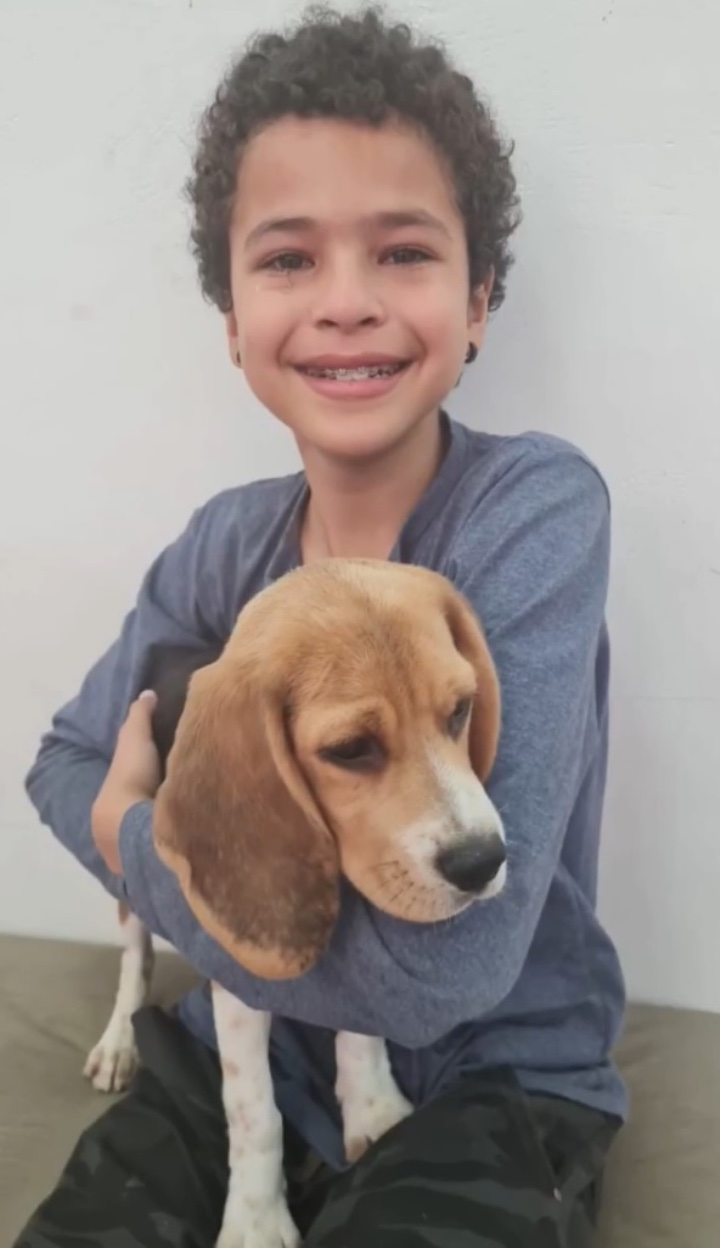 At that moment, the caretaker of the place, who had coordinated the surprise with Kyara, told the little boy that a family had supposedly 'reserved' the dog and that they would go pick it up soon. Although Lóren was saddened by the news, he was happy that the puppy would have a home. But just before leaving the shelter, Kyara looked at her son and said, "The dog is yours, my love. You deserve it".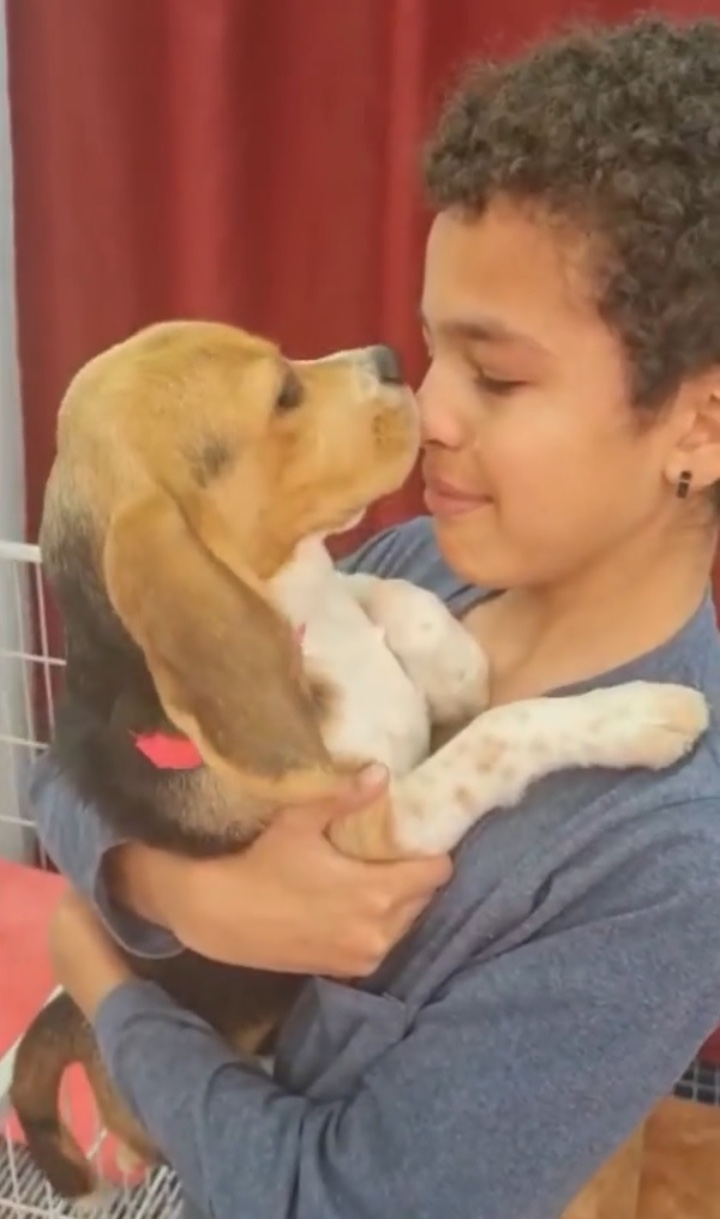 At that moment the little boy began to cry, unable to believe that the puppy would go home with him and his mother. His emotional reaction moved thousands of users on social networks, who highlighted the goodwill of the child. Ever since Lóren had seen this Beagle in that shelter, he had known their connection was undeniable, something Kyara couldn't miss.
Share this exciting story with your friends and family. So they can see the bond that children can create with animals.