A great example that no condition prevents you from doing anything 😊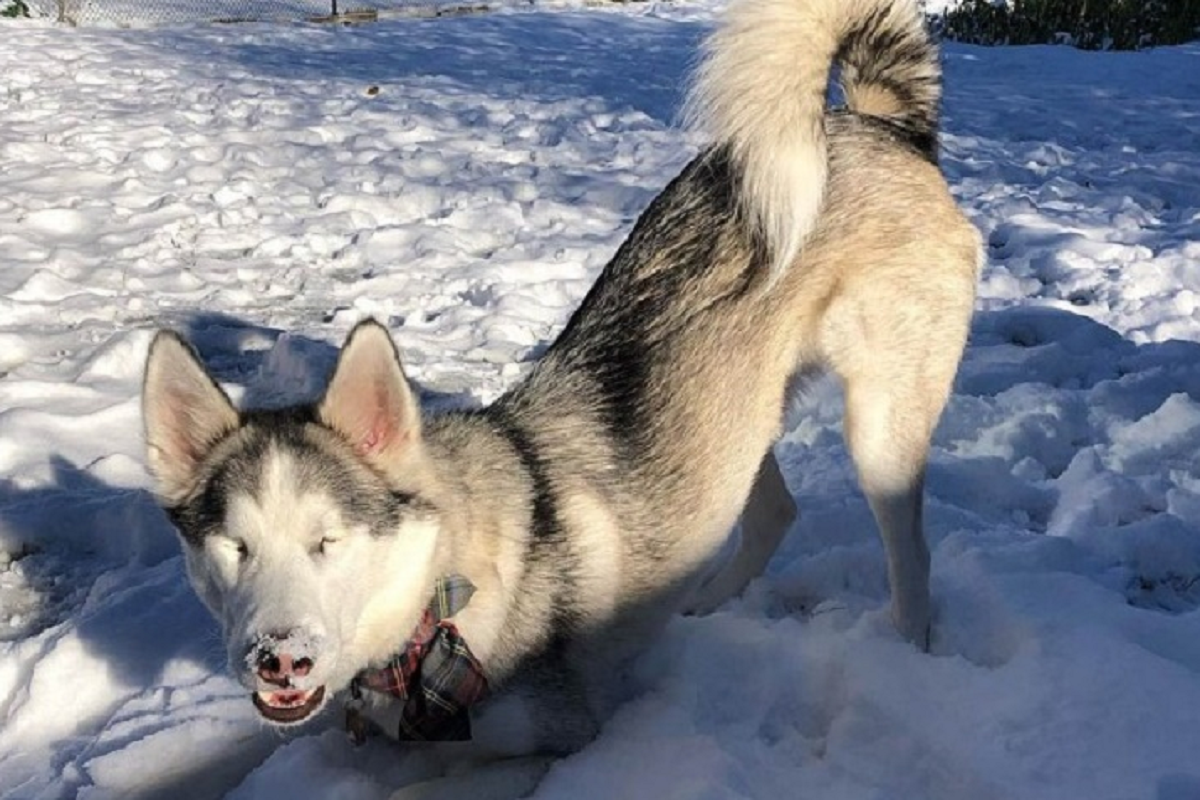 Many pets enjoy the new experiences they live. Sometimes they are overjoyed to be able to see or touch things they have never known before. An example of this is a blind dog who lives in Toronto, even though she cannot see the snow, she feels a great emotion every time she has the opportunity to touch it and play in it.
The story of a very special blind dog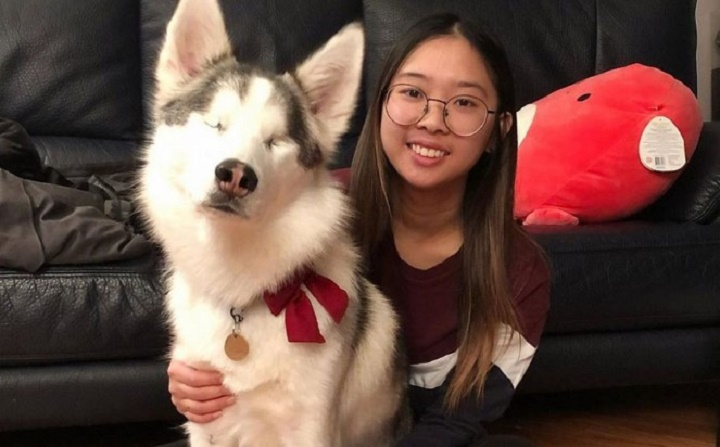 Mackenzie is a blind Husky dog, which she was adopted at just 10 weeks old by Mandy Leung. However, already at that time, she was blind in her right eye. This was due to Ocular Glaucoma.
Later, shortly after learning about her state of health, the dog woke up one day without being able to see through her left eye. However, this has not been an impediment for her to enjoy the good things in life, such as snow.
Mackenzie is a blind dog who gets excited when she feels the snow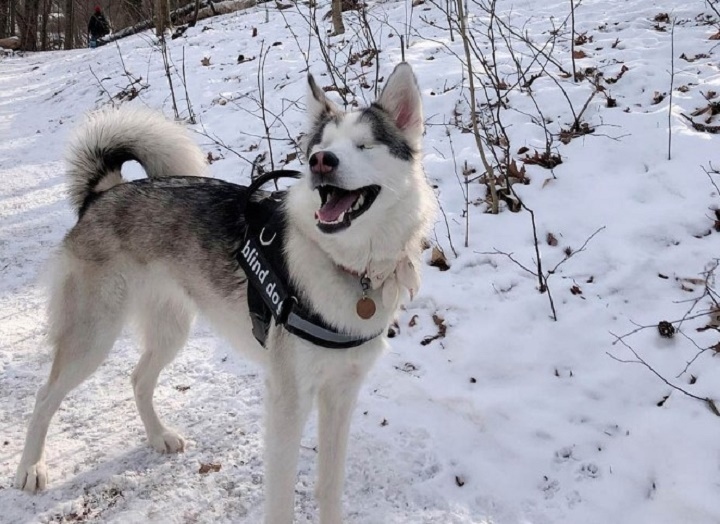 Being blinded when she was just a puppy has allowed Mackenzie to adapt very well to her environment. In addition, her owner claims that she sometimes forgets that her dog is blind, since she lives like a normal dog.
However, it could be said that this blind dog's favorite time of year is winter. Every time she feels the snow on her body, she can't contain the emotion. Although she can't see, she can feel how the snow falls on every part of her body, and her reaction is extremely cute.
She has become famous on social media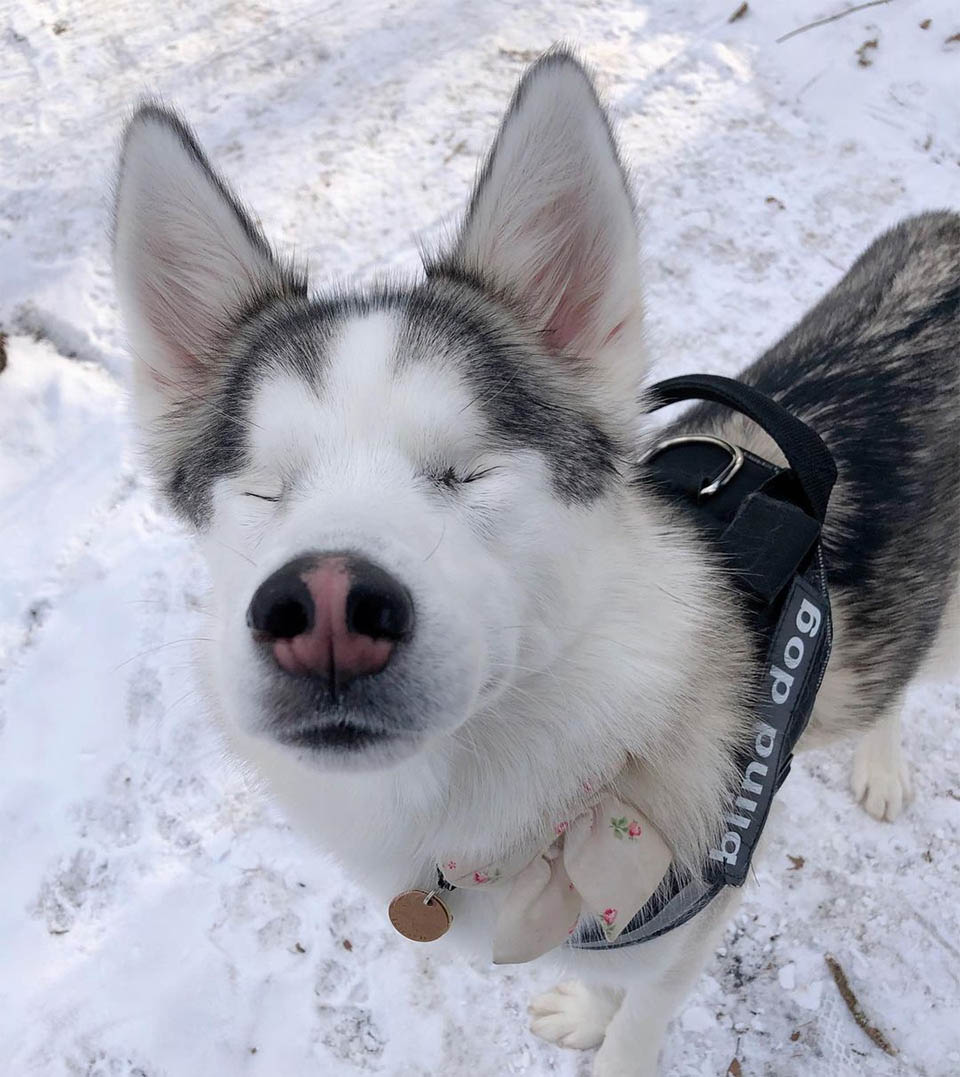 The fact that this dog can enjoy the snow in winter periods is something that many people have fallen in love with. For example, on Instagram she has countless followers, who greatly enjoy each of her beautiful photos.
As we can see, despite the fact that this blind dog cannot see anything that is happening around her, she does not let this discourage her. This teaches us all that the opportunity to be happy is a decision that everyone must make, regardless of the circumstances we go through. Yes we can be happy with what we have.