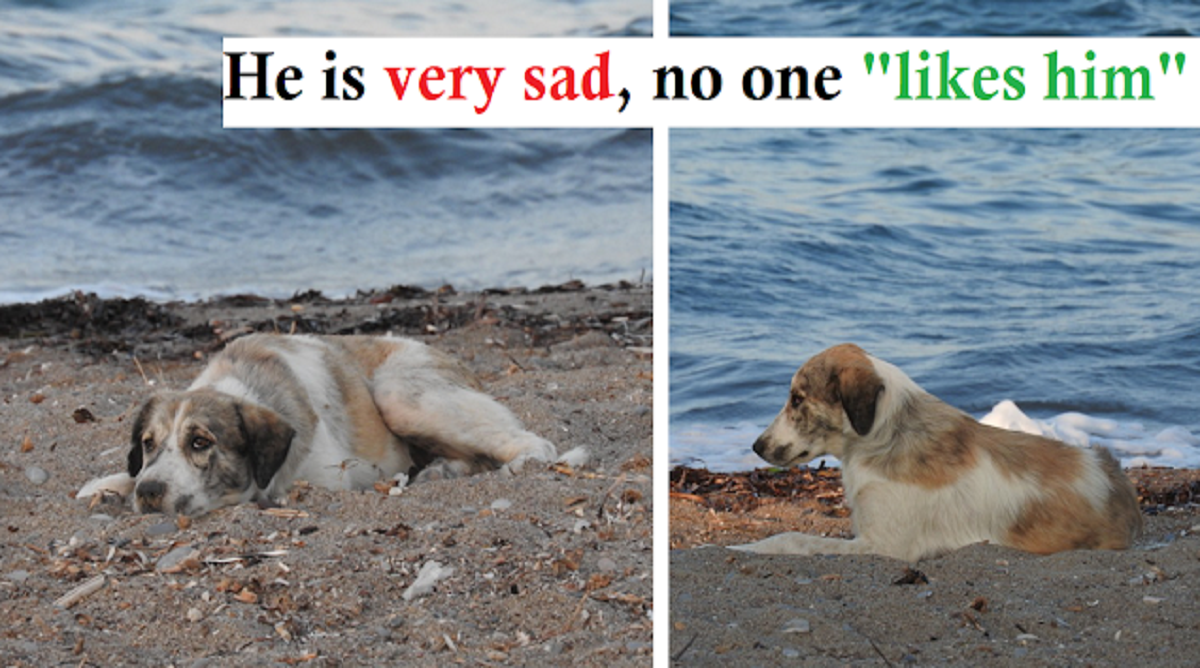 Valia Orfanidou, a dog rescuer, was on vacation with her dogs in her hometown, which is about 100 miles outside of Athens. Every afternoon, she walked her dogs by the sea. One afternoon, a stray dog approached them, wagging her tail. "She had spotted us from a distance and, since she was desperately looking for company, she joined the four of us and tried to fit in," Valia said.
"I panicked," the experienced rescuer (The Orphan Pet) wrote on YouTube. "When you're an animal lover living in Greece, you simply get used to seeing lonely stray dogs wandering around everywhere and choose to rescue the ones that can't make it on the streets: the sick, emaciated, or injured ones, the newborns, and the pregnant females."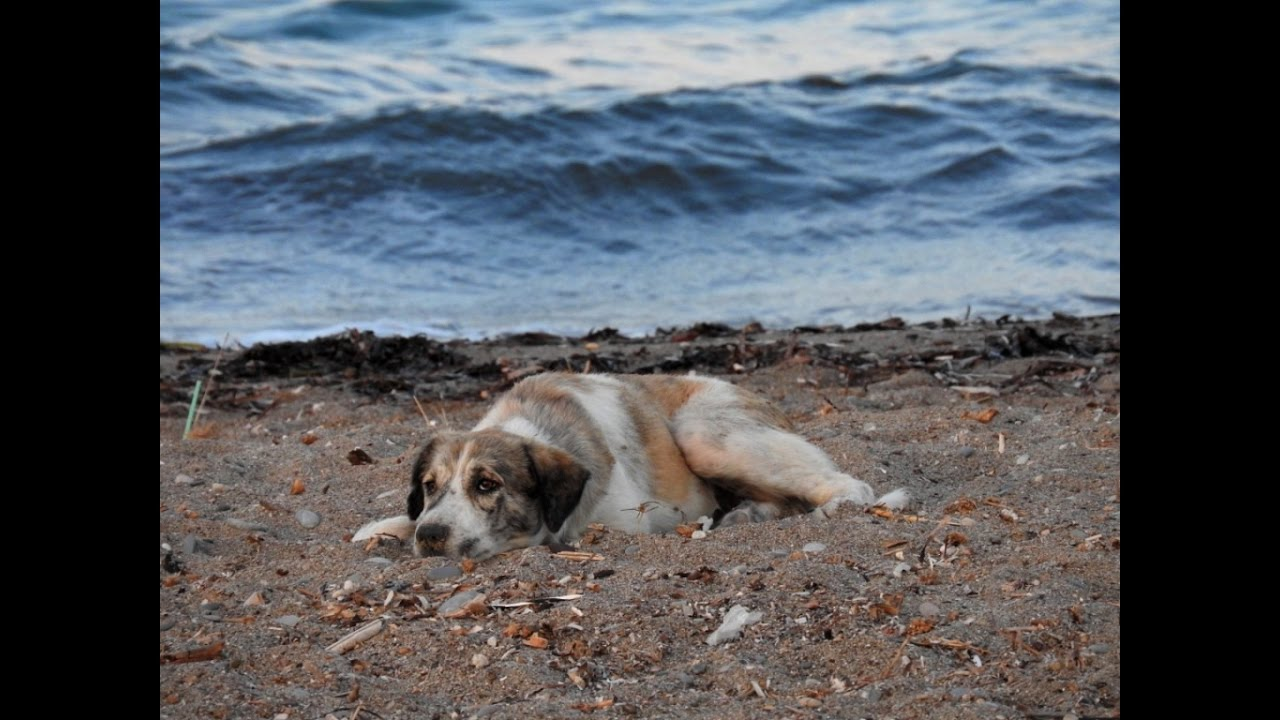 According to Valia, there are probably millions of stray dogs in Greece, and given the fact that the mentality there will not change anytime soon, there will be millions more in the coming years. Valia volunteers for various rescue organizations and shelters in Greece. "[B]eing on vacation in the countryside is not easy – you either have to turn a blind eye or come back home with a dozen rescue dogs."
However, despite being healthy and around 7 months old, Blue (as Valia named her) was not in a desperate situation, which meant she shouldn't have been a priority for rescue. But something about the friendly dog caught Valia's attention. She could sense that the dog was desperate for human companionship and a family to belong to.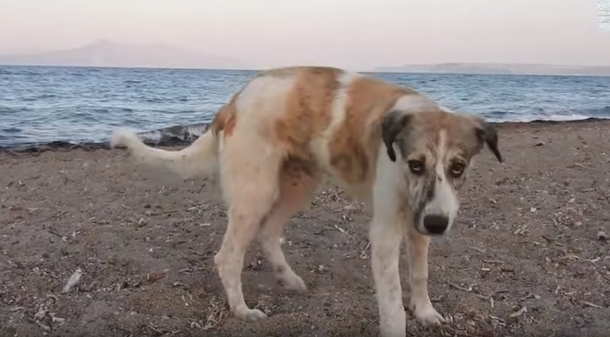 "She spent a summer chasing people and running behind cars of anyone she met on that beach wagging her tail and begging for something," Valia explained.
Valia couldn't sleep for two days, trying to come up with a way to take Blue off the beach. That's when she made the fateful decision to save Blue, which turned out to be an amazing one. The friendly stray dog with a gentle spirit is on her way to becoming a therapy dog in Holland!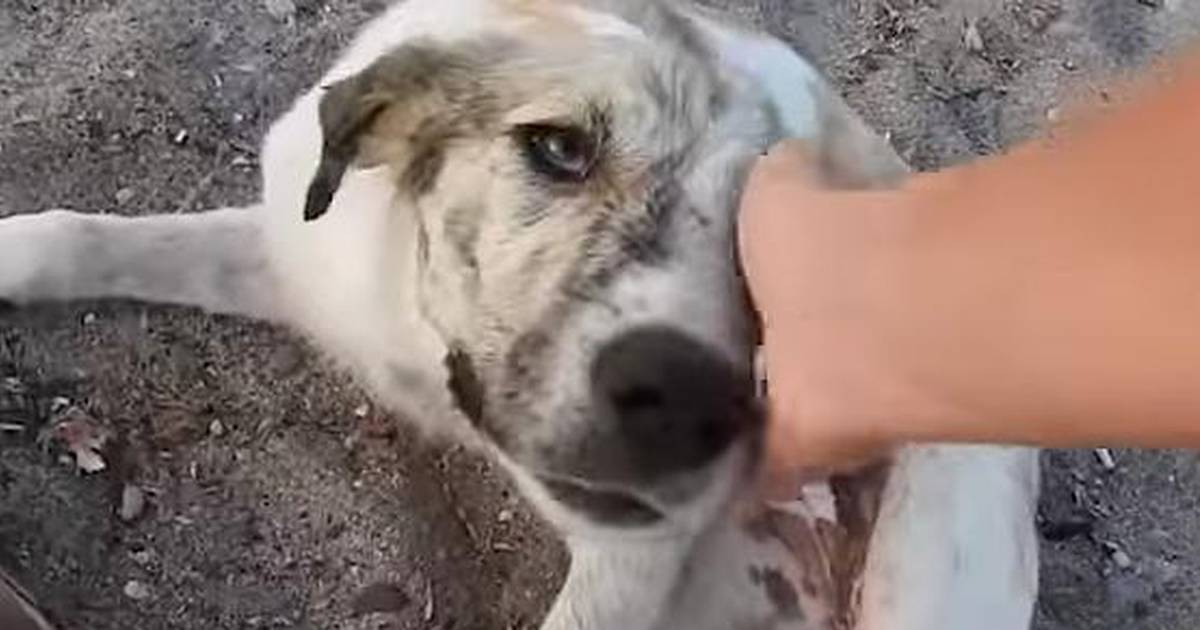 Looking back at how she met Blue on the beach, Valia wonders, "Maybe she was not asking for help, maybe she was offering it to people who had no idea of what a treasure they kept avoiding every day."
Watch Blue's touching story in the video below and share it with your friends.