He braked his car and what he did was really admirable 🤗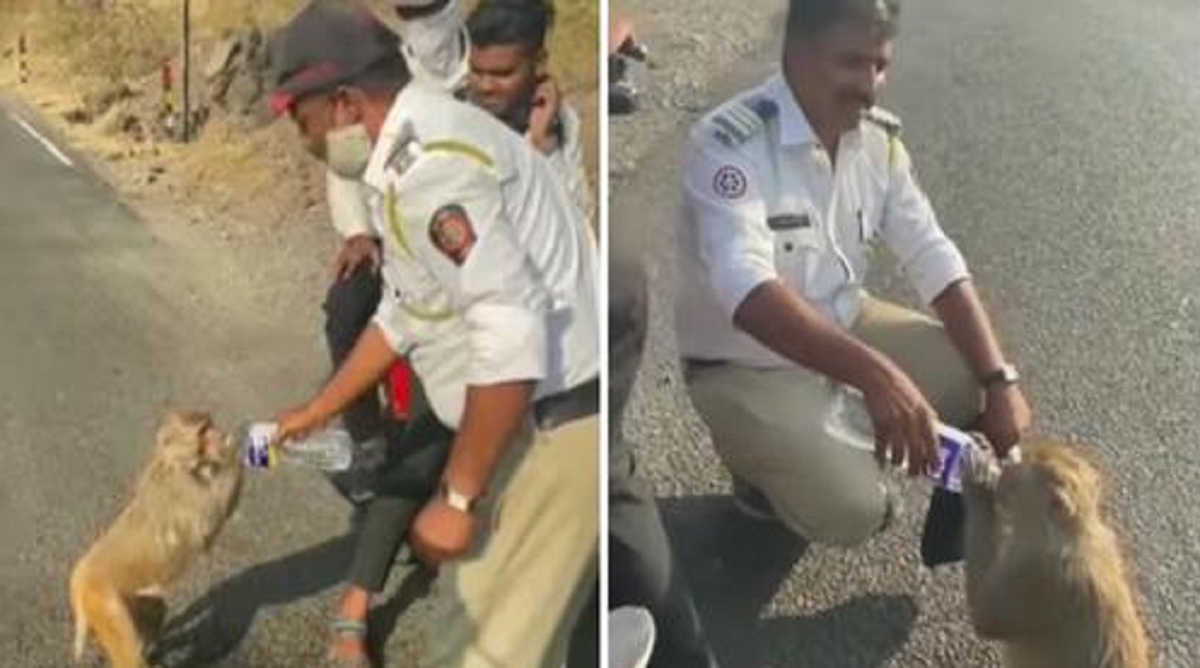 Although they say that the duty of the police is to take care of the citizens, sometimes there are those who take their job much more seriously and make it their job to simply help those who need it. It does not matter if it is an animal or a human being. If they can do something, they will use the necessary tools to collaborate. This was demonstrated by a policeman from Maharashtra, in India. Who during his service taking care of the highways saw that a thirsty monkey approached him.
But apparently they had it planned. Well, they weren't just watching the Mumbai route. Ahmedabad. But they also carried many bottles of water to help the animals that appeared. One of these that was lucky was a baby monkey that was passing through the area and to whom the officer kindly approached with water, as if they were great friends. The video was shared by the Instagram account, @streetdogsofbombay, who thanked the police officer with a nice message and encouraged others to do the same.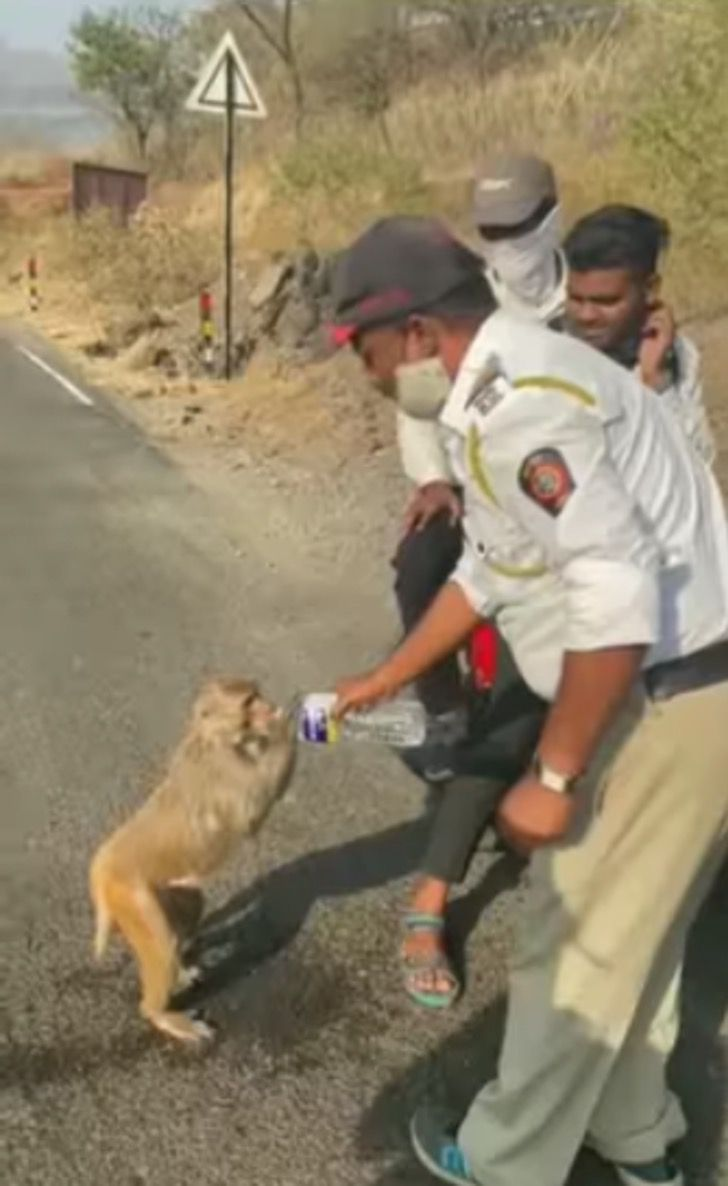 Salutations to Maharashtra Police for your kindness and compassion towards voiceless babies. The summer heat is rising and the voiceless babies are looking for water. So please keep your water cans outside your home and keep them away from heat. Also, stray dogs are often seen standing for hours near any store or hotel in the hope that someone might offer up some leftover food. They don't know it takes money to buy food," StreetdogsofBombay said on Instagram. Of course, social media users were touched and thanked the officer for taking the time to care for the animals, while also keeping the highways safe.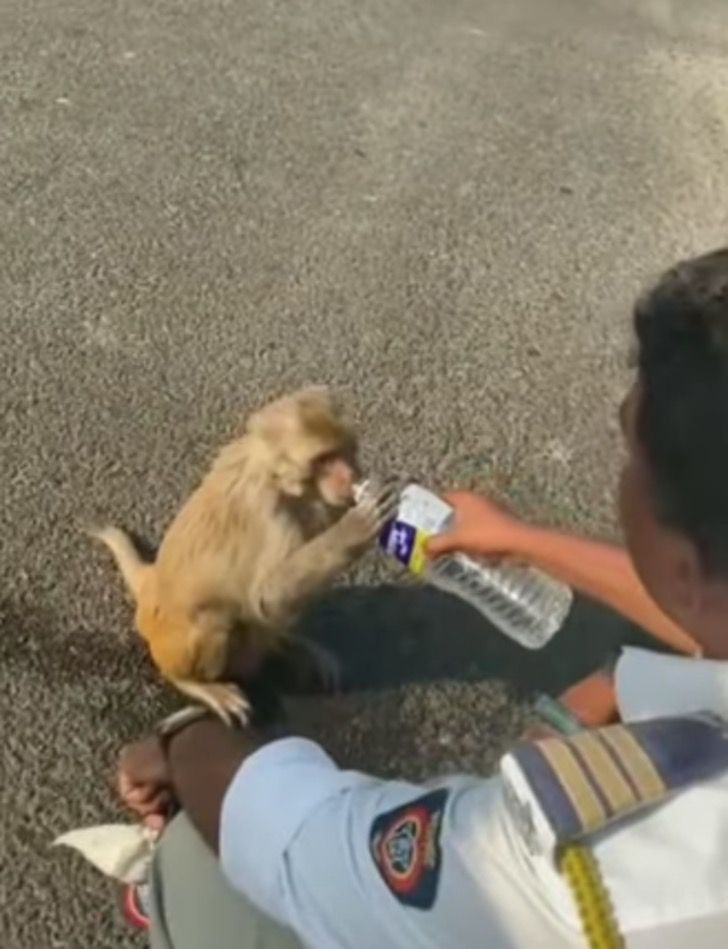 You don't have to be a great observer to see that the sun was inclement at that time. In addition, the environment looked arid. These poor animals struggle every day to find food and water, not always having luck. Well, we have taken their spaces and finished with their natural habitats. The least we can do is help them, help make their lives a little less difficult. This gentleman in uniform is a great example, it doesn't take much, just the willingness.
Below you can see the video where this big policeman is seen helping this baby monkey who is thirsty: Share this video with your friends and family.