As it is always said, the dog is the best friend of humans, there is no doubt about that.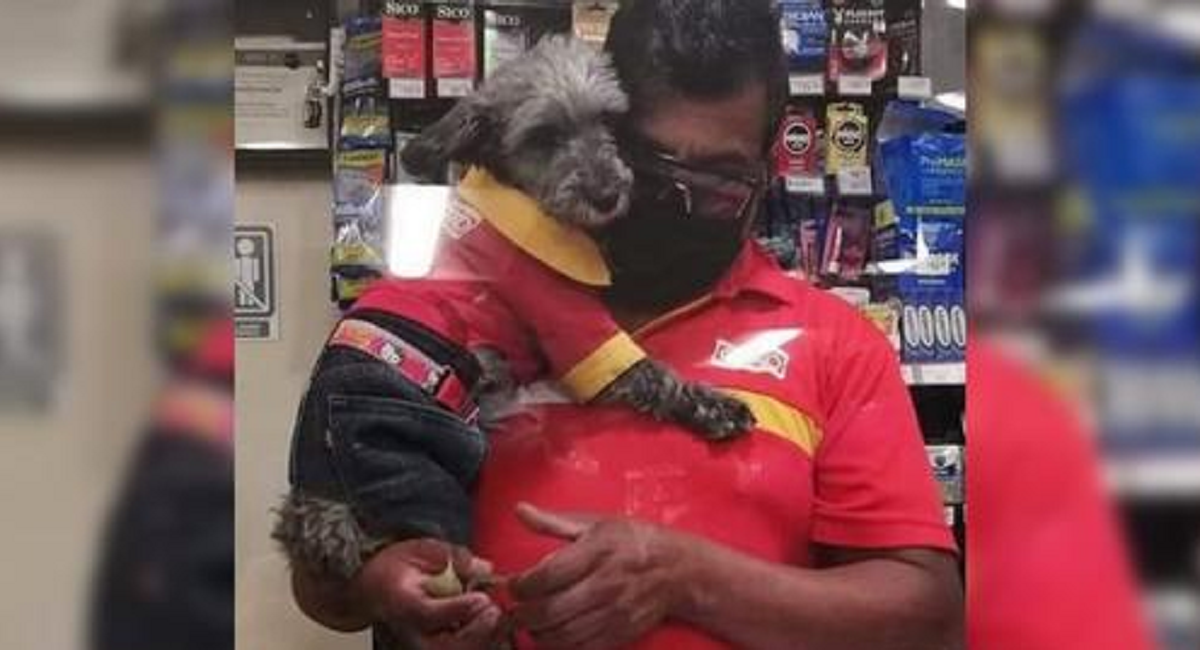 There is no other animal that is such a loyal pet and that they become the ideal companion for every day. Because they are there to support you even in the most difficult moments.
Dogs have the ability to be almost always in a good mood to spend time with their owner and offer them hours of happiness.
That's why so many dog sitters are grateful to have them in their lives. As demonstrated by this man who even takes his dog to work.
These animals are so versatile that they can adapt to many environments very easily. This was demonstrated in a photograph that has gone viral on social media. Where a worker from an Oxxo store comes out, accompanied by his dog, which also wears a characteristic uniform of this place.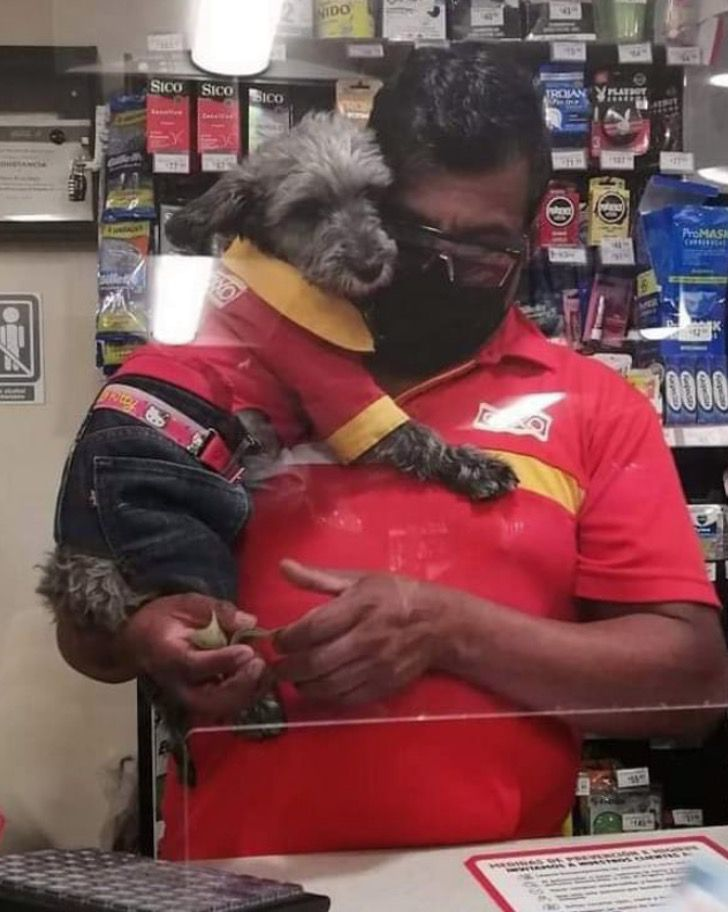 The photograph was shared by the Lomitos Suavecitos account on the Twitter social network, where this cashier appears with the dog loaded in his arms, both dressed the same. "In the next box I bark young," the Twitter account jokingly wrote.
According to a user who commented on the publication, this dog would be called Nicky and he lives in the town of Villa Coapa, in Mexico City, a location where the same Oxxo is where he works with his owner. "His name is Nick and he lives in Villa Coapa, they call him the Oxxo of the puppy," said Nando Herrera.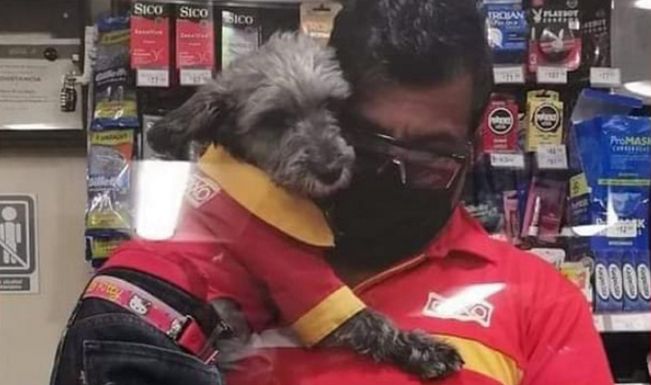 Although the details of this vendor dog are not known with certainty, the truth is that the photo quickly went viral on social networks. Only on Twitter it already has more than 20,000 likes, 2,000 retweets and 69 comments from users who fell in love with this adorable puppy.
So you can see how adorable a uniformed puppy can be, and how loving some owners are with them who even take them to work.
Share this story with his friends and family.