I think I'll just put this on repeat and watch it forever! 🥰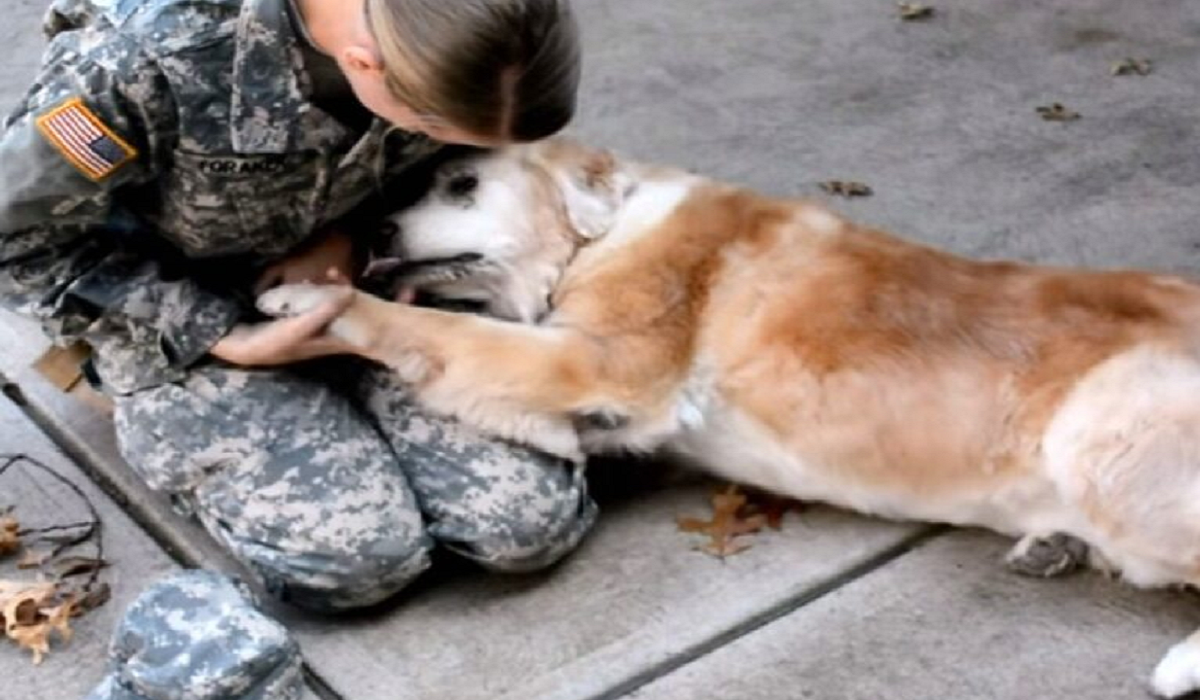 Buddy, a 13-year-old Golden Retriever, has spent her entire life with her best friend, Hannah Foraker. When Hannah enlisted in the military and attended basic training in Oklahoma at the age of 21, Buddy remained at home. After three months away from home, Hannah returned for Christmas and couldn't wait to see Buddy.
When Buddy saw Hannah again, she couldn't contain her joy and began to cry tears of happiness, burying her head in Hannah's lap. Hannah was moved and began to pet her beloved friend.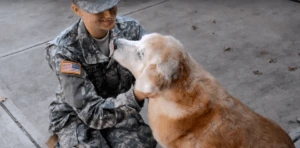 Photos like this bring tears to your eyes!
Despite being very old, arthritic, and mostly deaf, Buddy still welcomed Hannah with the best welcome. According to Foraker, "We opened up the front door and she came running out and welcomed me and my family, however then type of did a double-take and came back to me." Canines are one of the most dedicated of all animals. They never forget those they love and provide them with "Unconditional Love."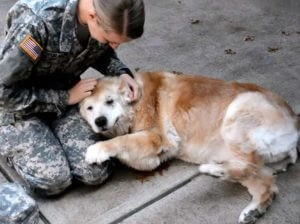 This holds true love of a canine and his friend rejoins with each other that is a fantastic welcome home for them both. It simply shows that animals have obtained feelings too. Thank God you got home; canines always remember and love forever. God bless them both. Honor you dog! Animals are so caring and loving. Might they have a rich life together, bless them both. The friendship between humans and dogs is magical and heartwarming.
Have you ever seen such a reunion?
Click 'SHARE' to pass on this story to a friend or family member!