What one does for the love of their furry ones 🤗😍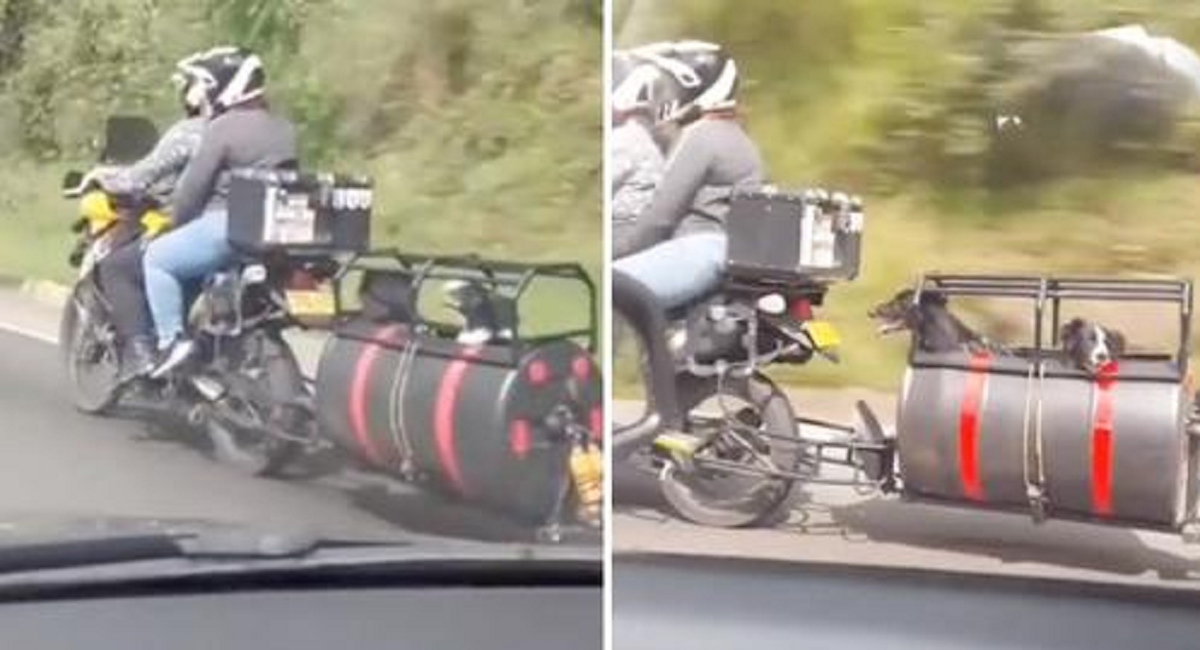 When we adopt a dog, he becomes part of our family and therefore, we must include them in all our plans as such.
In the end, they are precious beings who deserve to enjoy our company and if we are going to travel, they can discover with us the wonderful destinations that await us.
This is the case of a motorcyclist, who despite having a vehicle that only fits two people, found a way to take his dogs on a trip.
For that, he made an adaptation on his motorcycle, in which he anchored a contraption with wheels where the two dogs could go comfortably. The video was recorded by TikTok user @jean_jeancarlos.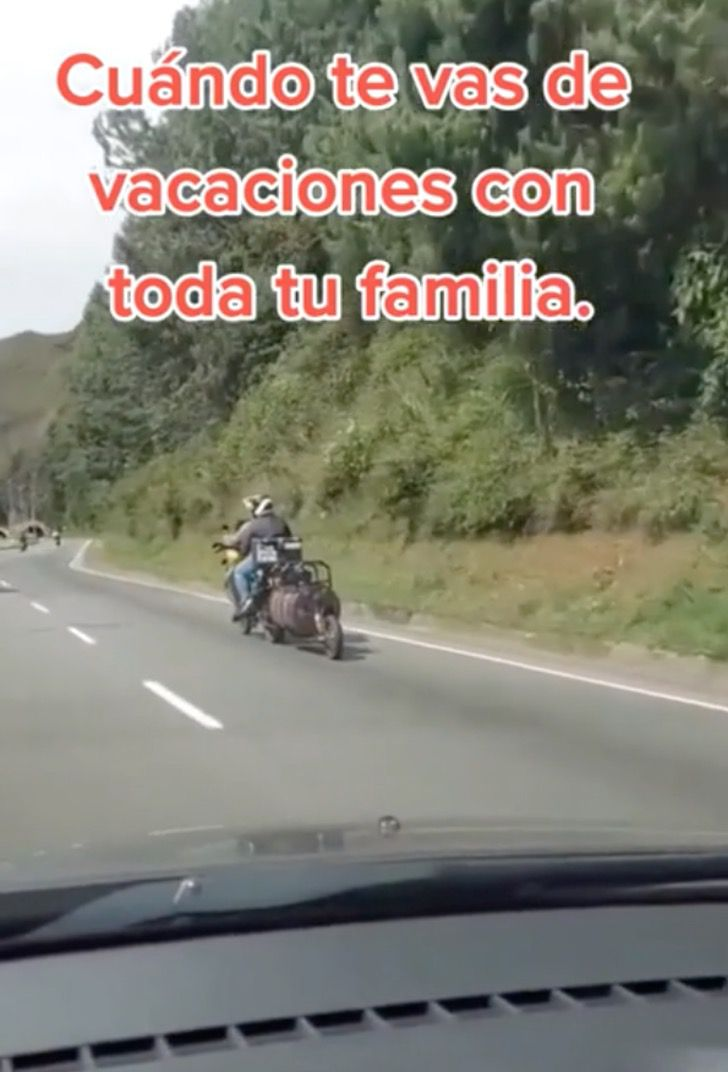 This one recorded it from another car that passed by that strange motorcycle. Best of all, it seemed like a completely safe method of transportation for the dogs. Since at the top it had protection too.
Of course, the dogs enjoyed the ride with their heads out, taking advantage of the cool breeze and perhaps taking in the scenery around them.
For this man there were no excuses for leaving his pets at home, all he wanted was to share with them while he could. The ideal was to make an adaptation and give them security, as well as space so that they could always go to any destination.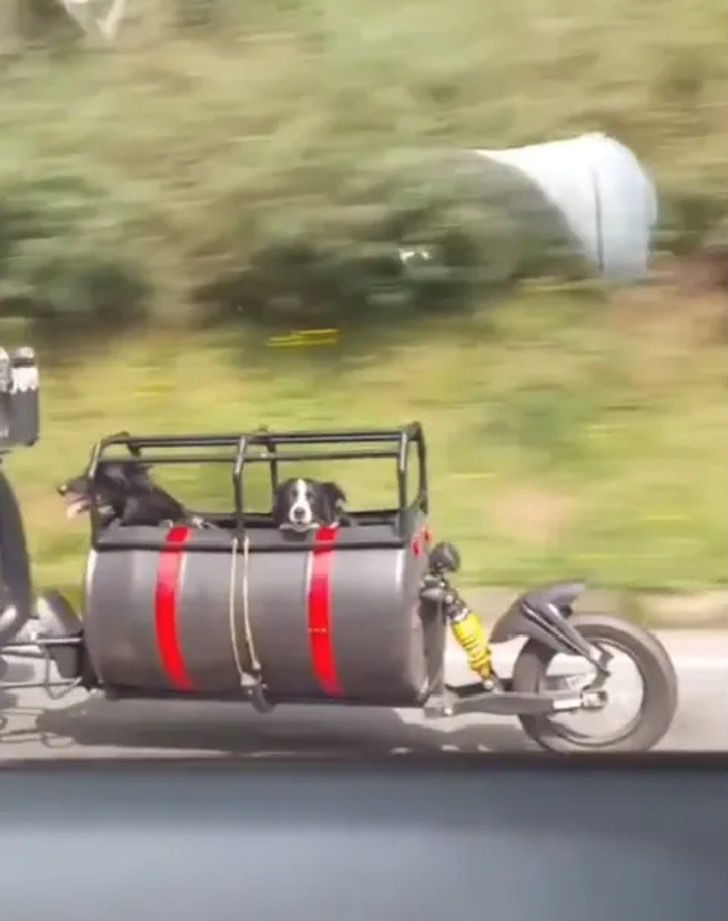 We expect other drivers to be very considerate. And that they also give them the necessary space when they see them, they must understand that there are innocent lives on the road. On the other hand, we wish that the dogs in the company of their family have had a very good vacation and a magnificent trip.
We realize that they are quite considerate people. Those who found a way despite not having a car not to leave their puppies at home.
That is the kind of owners that we should all become, full of love for these living beings and capable of showing them how much we love them. On the other hand, there should be more 'pet friendly' places, thus facilitating trips for owners and caregivers.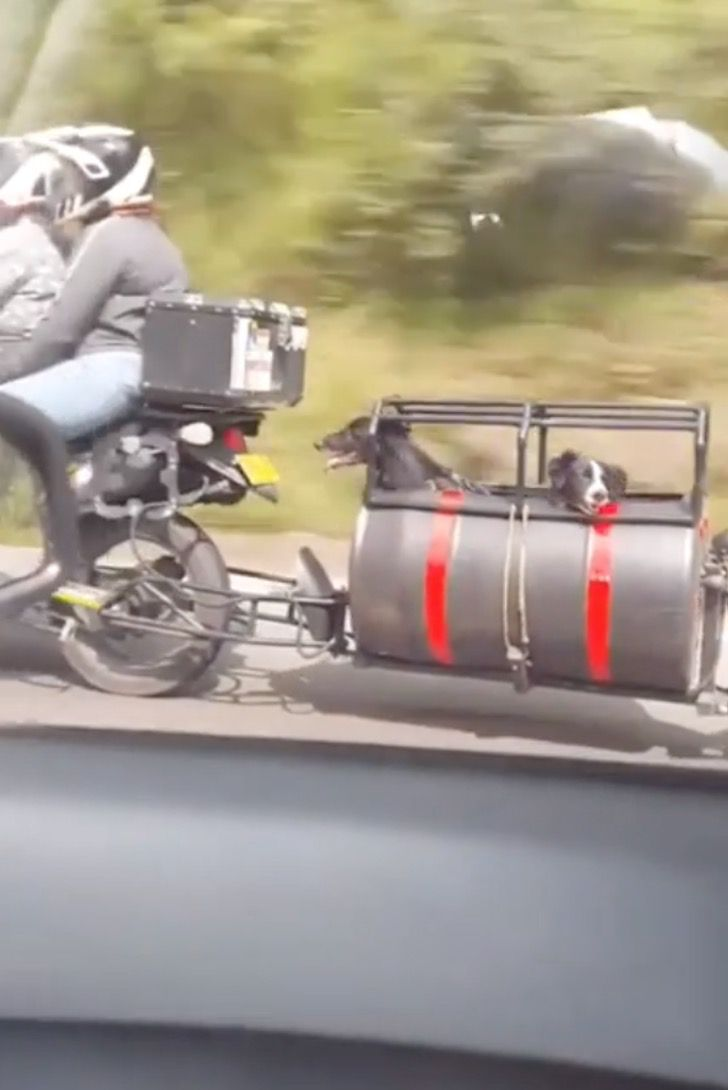 What a great proposal for those who use the motorcycle. These puppies look really pleased to travel in that place.
Below you can see the video where these adorable dogs are seen traveling with their owner on a motorcycle specially modified for them:
Share this beautiful story with your friends and family. So that they see that an owner who really wants to walk with his pet does the impossible to achieve his goal.