Harvey was born with a facial deformity that gives him a lopsided smile 🥰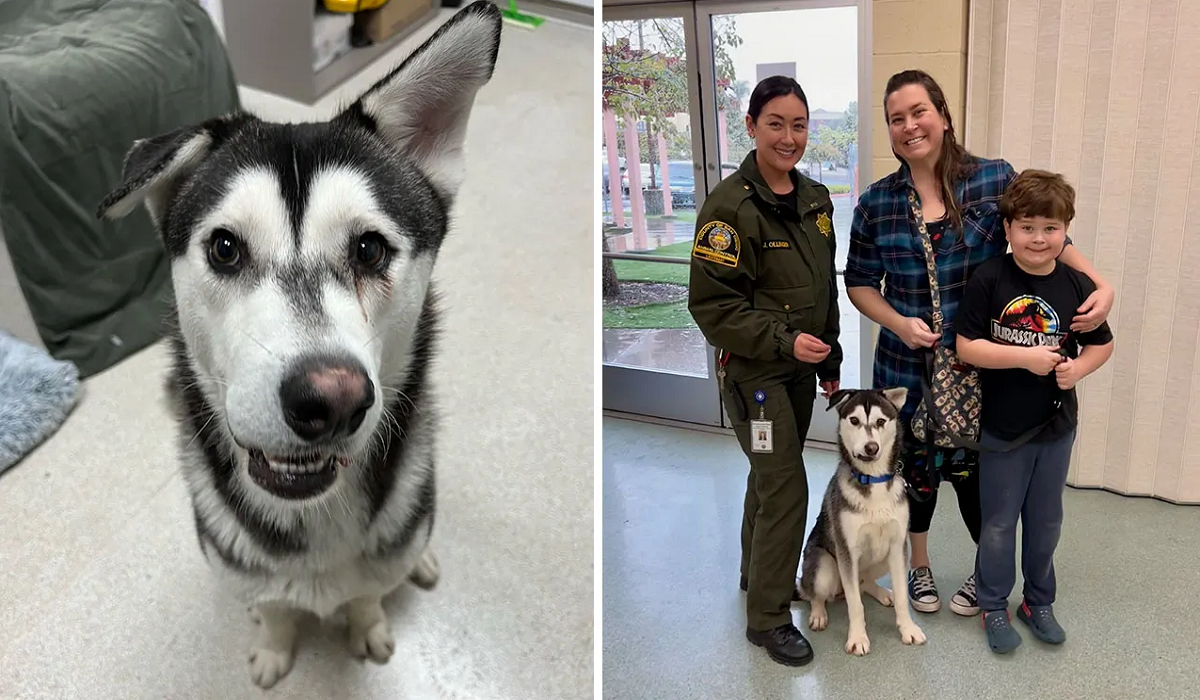 Some animals are born with disabilities or deformities that make them look a little different. These animals are worthy of love like anybody else, but the way they look can make it hard for them to find homes.
But recently one dog born with a crooked smile found a family who loved him so much they drove nearly 3,000 miles across the country to get him. Harvey, a year-and-a-half-old husky, was in the care of the San Diego Department of Animal Services in Carlsbad, California.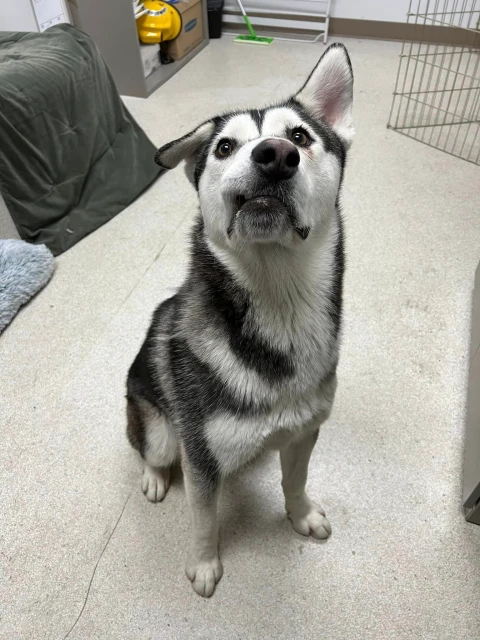 According to a social media post from humane officer Joy Ollinger, Harvey was born with a facial deformity — it doesn't bother him, but does leave him with a crooked smile. "I think it makes him even more endearing," wrote Joy, who described the husky's temperament as "quiet and mellow." "He walks like a dream on leash too!"
While Harvey is happy just the way he is and he doesn't appear to have any medical issues to worry about, it can sometimes be hard for different-looking dogs like him to find homes.
However, Harvey soon won the hearts of one family, who went the extra mile to make him theirs.
According to CBS 8, Sherry Lankston of Seattle saw Joy's post about Harvey and fell in love. While Harvey was located 2,600 miles away from her home, she decided it would be worth a road trip. "I saw that silly grin and knew we had to meet him. It's been a few years since we could visit our friends and favorite places in San Diego, so why not? Roadtrip," she told CBS 8.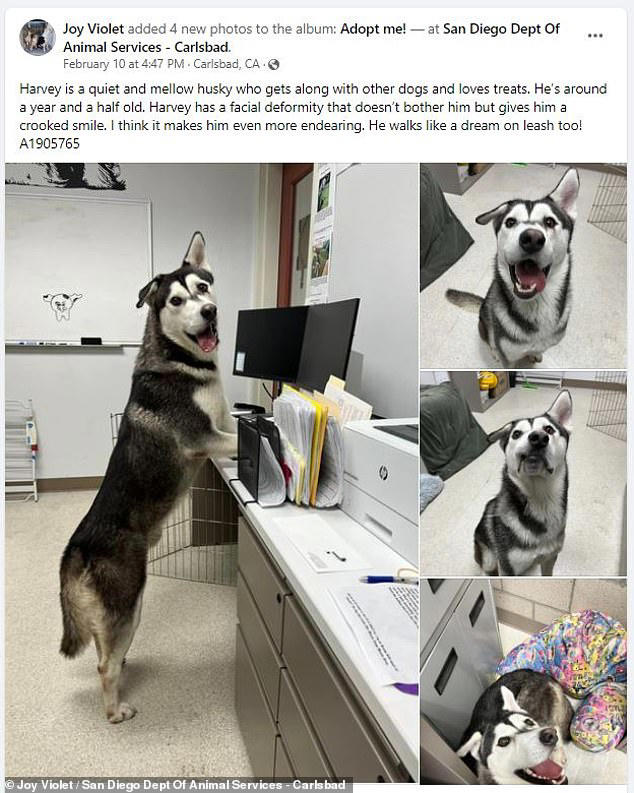 According to the outlet, Sherry and her family traveled amidst a winter storm that hit southern California, and knew there was no guarantee Harvey would still be up for adoption by the time they finally got to San Diego.
Thankfully, after their days-long trek from Seattle to San Diego, Harvey was still available, and they brought the dog home. We're so glad Harvey has been adopted! After this family drove so far to adopt Harvey, it's clear that they love him a lot.
Please share this inspiring news!